雅思口语万能素材 雅思口语万能句型
---
我们在经历这么多考试之后,基本上也能知道有很多考试都是有自己的套路的,都有自己的一些万能素材什么的,万能技巧等等等等,那么,对于大家都说很难的雅思口语来说,它也是有自己的方法的,雅思口语也是有的,一样有自己的万能素材,万能句型。之前就有很多同学在后台问过口语侠小编这样的事,那么几天口语侠小编就和大家一起来讲讲这些问题吧,希望会对大家有帮助喔。
一、雅思口语万能素材
1. Who is your favourite celebrity in China?
Off the top of my head, I guess I would have to say it's Jack Ma. I'm not sure if you've heard of him, but he's the founder of Alibaba, and one of the most successful businessmen in the country. And I basically admire him for everything that he's achieved, especially as I think he had to deal with a lot of rejection early on in his career. So yeah, I'd say he's probably my favourite celebrity here in China.
从我的头顶,我想我得说是Jack Ma。我不确定你是否听说过他,但他是阿里巴巴的创始人,也是该国最成功的商人之一。我基本上钦佩他所取得的一切,尤其是我认为他在职业生涯早期必须面对很多拒绝。是的,我想他可能是我在中国最喜欢的名人。
2. Would you want to be a celebrity in the future?
I don't know actually, because obviously it would be nice to be adored everywhere you go, and have lots of VIP treatment travelling around the world. That would be quite nice! But I think there would be a lot of downsides as well, for example lack of privacy, the paparazzi. So I think all things considered, I probably wouldn't want to be a celebrity.
我不知道,因为很显然,无论你走到哪里都会被人崇拜,并且有很多VIP治疗在世界各地旅行。那太好了!但我认为也会有很多不利因素,比如缺乏隐私,狗仔队。所以我认为所有的事情,我可能不想成为一个名人。
3. Do you like reading about celebrities?
Yeah I do, but it also depends on the content, because I mean, pointless stuff about what they get up toin their private life doesn't really interest me that much. But what does interest me is reading about how they became good at what they do, because I think there's a lot that can be learnt from them.
是的,但这也取决于内容,因为我的意思是,关于他们在私人生活中所获得的毫无意义的东西,我并没有真正感兴趣。但我感兴趣的是阅读他们如何变得擅长于他们所做的事情,因为我认为他们可以学到很多东西。
4. Have you ever met a celebrity?
Um… I don't actually think I have. It would be nice to, but up to now I can't say that I've had the pleasure of meeting any! I mean, I've been to a few pop concerts and seen some famous singers perform, but I don't think really counts, as I've never actually met a celebrity up close or shaken their hand or anything.
嗯…我不认为我有。很好,但到目前为止,我不能说我很高兴见到任何人。我的意思是,我去过几次流行音乐会,看过一些著名歌手的表演,但我认为这并不重要,因为我从来没有遇到过一个名人,他们的手或任何东西都摇摇晃晃。
5. Do you think we should protect famous people's privacy?
Yeah, without a doubt, cos I think privacy is something that everyone should have, regardless of who they are. So just because someone's famous, I don't think that gives us the right to go intruding into their private life!
是的,毫无疑问,我认为隐私是每个人都应该拥有的东西,不管他们是谁。所以,仅仅因为某人出名,我不认为这给了我们闯入他们私人生活的权利!
二、雅思口语怎么练习
雅思找到一个专业的外教进行练习还是很有必要的。分享一下小编在用的app:口语侠,可以随时和世界各地的Native Speaker进行一对一的口语对练,里面有很多专业的雅思外教可以选择,而且还有前雅思高级考官,强烈建议考试前跟雅思考官模拟测试一下。这个软件用起来就跟打微信语音/视频电话一样,质量很清晰。这个是最让小编感到意外且性价比超级高的一个APP了。小编长期练习的一个外教陪练是英国的Leila,她不仅口音纯正,而且人超级nice,她本人还是一个摄影师,小编也经常跟她交流摄影方面的技巧。
下载注册口语侠app后,一定要输入小编的推荐码:ZTK6G2,可以免费获得语音通话陪练时长。
不过大家在跟外国人练习雅思口语的时候,小编有2个建议:1是提前准备一个话题,带着话题去跟他们练习能让你学到很多地道的表达;2.是不一定非要选择欧美的老外,像有些南非、菲律宾的也很专业,练习口语也不错。
三、雅思口语万能句型
According to a recent survey ,four-million people die each year from diseases linked to smoking.
依照最近的一项调查,每年有4,000,000人死于与吸烟相关的疾病.
The latest surveys show that quite a few children have unpleasant associations with homework.
最近的调查显示相当多的孩子对家庭作业没什么好感.
No invention has received more praise and abuse than Internet.
没有一项发明象互联网同时受到如此多的赞扬和批评.
People seem to fail to take into account the fact that education does not end with graduation.
人们似乎忽视了教育不应该随着毕业而结束这一事实.
Many experts point out that physical exercise contributes directly to a persons physical fitness.
许多专家指出体育锻炼直接有助于身体健康.
Nowadays ,many students always go into raptures at the mere mention of the coming life of high school or college they will begin. Unfortunately ,for most young people ,it is not pleasant experience on their first day on campus.
当前,一提到即将开始的学校生活,许多学生都会兴高采烈.然而,对多数年轻人来说,校园刚开始的日子并不是什么愉快的经历.
In view of the seriousness of this problem ,effective measures should be taken before things get worse.
考虑到问题的严重性,在事态进一步恶化之前,必须采取有效的措施.
Proper measures must be taken to limit the number of foreign tourists and the great efforts should be made to protect local environment and history from the harmful effects of international tourism.
应该采取适当的措施限制外国旅游者的数量,努力保护当地环境和历史不受国际旅游业的不利影响.
An increasing number of experts believe that migrants will exert positive effects on construction of city .However ,this opinion is now being questioned by more and more city residents ,who complain that the migrants have brought many serious problems like crime and prostitution.
越来越多的专家相信移民对城市的建设起到积极作用.然而,越来越多的城市居民却怀疑这种说法,他们抱怨民工给城市带来了许多严重的问题,象犯罪和卖淫.
Many city residents complain that it is so few buses in their city that they have to spend much more time waiting for a bus ,which is usually crowded with a large number of passengers.
许多市民抱怨城市的公交车太少,以至于他们要花很长时间等一辆公交车,而车上可能已满载乘客.
四、雅思口语必备范文
1.The growing number of overweight people is putting a strain on the health care system in an effort to deal with the health issues involved. Some people think that the best way to deal with this problem is to introduce more physical education lessons in the school curriculum. To what extent do you agree or disagree?
Owing to the problems which a growing population of overweight people cause for the health care system, some people think that the key to solving these issues is to have more sport and exercise in schools. In my opinion, I completely agree that this is the best way to tackle the issue of deteriorating public health in relation to weight.
Firstly, dealing with the issues surrounding obesity and weight problems is best solved by taking a long term approach and introducing more sport and exercise in schools. This method will ensure that the next generation will be healthier and will not have such health problems. At the moment ,the average child in the West does sport possibly twice a week, which is not enough to counteract their otherwise sedentary lifestyle. However, by incorporating more sports classes into the curriculum as well as encouraging extracurricular sports activities, they will undoubtedly become fitter and more active.
Another point to consider is that having more sports lessons for children in schools will probably result in children developing an interest in exercise which might filter through to other members of their of their family and have a longer lasting effect. In other words, parents with sporty children are more likely to get involved in sport as a way of encouraging their children. By both parents and children being involved, it will ensure that children grow up to incorporate sport into their daily lives. This is certainly a natural and lasting way to improve public health.
In conclusion, to deal with an increasing population of unfit, overweight people, changing the lifestyle of the coming generation by introducing sport in schools is the easiest and most effective method to use.
2.The development of tourism contributed to English becoming the most prominent language in the world. Sme people think this will lead to English becoming the only language to be spoken globally. What are the advantages and disadvantages to having one languages in the world.
It is thought by some people that English, which is now the most widely spoken language in the world, may one day predominate over all other languages and result in their eventual disappearance. Having one language would certainly aid understanding and economic growth but there will also be some drawbacks.
One evident benefit to having one global language is that it would enable greater understanding between countries. In other words, if everyone spoke one language, there would be complete understanding between not only countries but all people throughout the world which would promote learning ,the flow of information ,and ideas. Another reason that one languages would be advantageous is that it would help economic growth. With all people speaking the same language, there will be less barriers and therefore trade would flourish between countries, resulting in a healthier world economy.
One the other hand, there are obvious disadvantages to having only one global language. Firstly, it would mean that all other languages would eventually disappear and ,along with them, their cultures. The diversity of cultures is one of the joys this world has to offer. Each culture is unique with its own way of life and own perspectives of the world which would all be lost if there were only one language. Secondly, it would result in the collapse of tourism because there would be no reason to travel for pleasure and interest if all countries had the same language and similar cultures. Thus would devastate many countries economically that rely on tourism as a source of income.
In conclusion, while there are plus points to having one global language, too much would be lost as a result. Maintaining local languages and cultures should be prioritised to ensure a rich world heritage for future generations.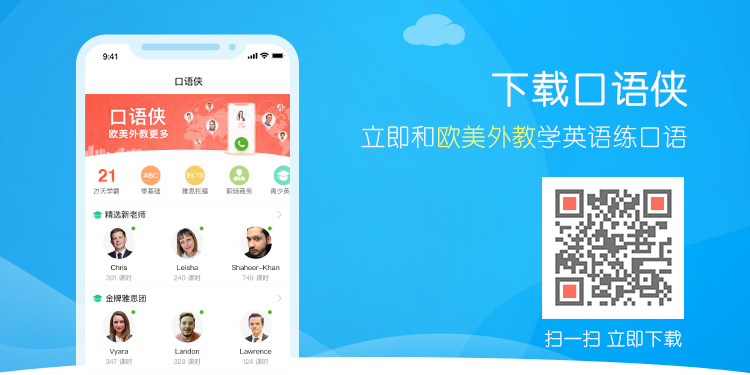 通过以上的内容,相信大家对于雅思口语万能素材这个方面的内容已经有了一定的了解了,除了学习这些小技巧,大家也要充分了解好雅思口语考试流程喔,这样才能对一个考试有一个整体的把握。不过也不用太担心的,功夫不负有心人,只要大家坚持练习就一定可以成功的呀!
---